Portfolio
Here's some music we've produced
We produce audiobooks and other voice-over work in the studio, and rent gear for Austin festivals, conventions, expos, and conferences.
We can rent and set up audio or video gear for your booth or show at RTX, funfunfunfest, SXSW, or any live music or similar shows.
Copyright Free AI Generated Music
Studio Equipment and Equipment For Rent
Microphones
2 Neumann U87 (mid 2010s)
2 Royer R-10
1 Shure SM-7B
1 Shure SM-81
1 Slate ML-1
1 Antelope Edge Solo
2 Lewitt LCT-440
Several CloudLifters (2 CL-1 and 1 CL-2)
Several Behringer ECM8000
Several others incl. MXR, SM57s and SM58s
Outboard Gear - Main Studio
Pre-amps
2 Portico II Channel
Warm Audio WA73-EQ
Warm Audio Tone Beast
Blue Robbie
Slate VMS One
SSL Alpha Channel
Focusrite VoiceMaster Pro Platinum
Compressors
Looptrotter Monster Stereo Compressor
FMR RNC1773 Stereo Compressor
Warm Audio WA-2A w/ Genelex Gold Lion 12AX7 Tube
Warm Audio WA-76
dbx 1066 Stereo Compressor/Gate
dbx 1046 Quad Compressor/Limiter
ART Pro VLA II w/ Matched Mullard 12AT7 Tubes
Tubes, Transformers and Tape
A signal path for a gut-punch of analog harmonics and transients
VINTAGE Stax DAC-X1t w/ matched Mullard 12AX7s for D/A
Warm Audio WA273-EQ
VINTAGE+Recapped Audioarts 4200A
VINTAGE Otari MX5050 Mastering Tape Recorder
Interface
Antelope Discrete 8 Synergy Core
Antelope Orion32 HD (USB)
Late 2013 iMac Mojave (32GB RAM) + UAD Satellite
Misc
DANGEROUS 2 Bus LT
Aphex Aural Exciter
BBE Sonic Maximizer
Yamaha HS8 Monitors
Softube Channel and Console
Avid Artist Mix
Elektron Analog Heat
Line 6 Pod XT Live
Casio 88-key CDP-135
2 AIDA 4K60FPS Box Cameras
Blackmagic Pocket Cinema 6K
Excellent and Flexible Streaming Setup for Twitch or Youtube
Several electric and acoustic guitars
Isolation Booth for voice-over
Mixers
Allen & Heath GL4800 40-channel Analog Mixer
Allen & Heath ML4000 40-channel Analog Mixer
Behringer 16-channel Mixer w/ USB and EFX
Yamaha 16-channel Mixer w/ USB and EFX
ClearOne Converge Pro First Generation 24in/20out Portable Mixer
ClearOne Converge Pro 2 48V - Terminal Block (USB)
Ashly MX-206 6-channel Rackmount 1U Stereo Mixer
Sunn Concert Controller 2 8-Channel Mono Mixer (VINTAGE)
Interfaces
4 biamp Tesira Forte VI - Terminal Block (USB)
2 Scarlett 18i20 - XLR/TRS (USB)
2 Digidesign 002r - XLR/TRS/RCA (Firewire w/ Thunderbolt Adapter)
Presonus Quantum 4848 - DB-25 (Thunderbolt)
Digidesign 192 with Black Lion Audio XB mod - DB-25
EQs
5 Meyer Sound CP-10 Parametric Stereo EQ
2 White Instruments 4700 Digitally-Controlled Graphic Stereo EQ
White Instruments ParaMedic+ Digital Parametric Stereo EQ
dbx 231 Stereo Graphic EQ
2 Audioarts 4200A Parametric Stereo EQ (VINTAGE + Recapped)
Sabine GraphIQ Digital Stereo Graphic EQ
2 Urei Model 539 Single Channel Graphic EQ (VINTAGE)
Pre-amps
Millenia HV-3R 8-Channel Preamp (acoustic guitar, piano, orchestra)
Clarett 8pre (guitars, drums, bass)
Warm Audio WA273-EQ (guitars, bass, vocals)
Avalon U5 (guitar, bass)
Slate VMS (vocals)
Preservation and Archiving
TEAC X-300 Reel-to-Reel Tape Player/Recorder w/ Behringer USB Interface
Panasonic SV-3800P PRO DAT Machine w/ Behringer USB Interface
TASCAM 202 mkII Cassette Player/Recorder w/ Behringer USB Interface
Audio-Technica AT-LP120-USB Record Player w/ USB
Misc
Apogee Big Ben
Yamaha SPX2000
Behringer Sonic Exciter
BBE Sonic Maximizer
Nureva HDL-300 Large Room Conference Microphone w/ USB
Wolfvision CYNAP Pure Wireless Presentation System
SpinetiX HMP400
Brightsign XT114
AMX NMX-DEC-N3232 Decoder
Large Assortment of ClearOne Converge Pro First Generation Units
50+ JBL Control 24CT Ceiling Speakers
Crestron DM-MD8X8-RPS
Crestron DMPS3-4K-150-C
Crestron PRO 3 Processor
2 Large Projector Screens
AbsenIcon C110 with MCTRL-700
Plugins
Waves
iZotope
Native Instruments
Universal Audio
McDSP
SSL
Softube
Slate Digital
Brainworx
Addictive Trigger
Addictive Drums
Addictive Keys
Celemony
Antelope
Antares
Guest Room
Our home studio has a guest room available for travelling artists or artists in residency here in Austin. We are 15 minutes away from downtown, just north of the city and south of 183. We do not work through AirBNB or other providers. We are tucked away and offer privacy, but with great accessibility to the main highway for travelling in the area. Please email bperry@wanderingrobotstud.io for more info.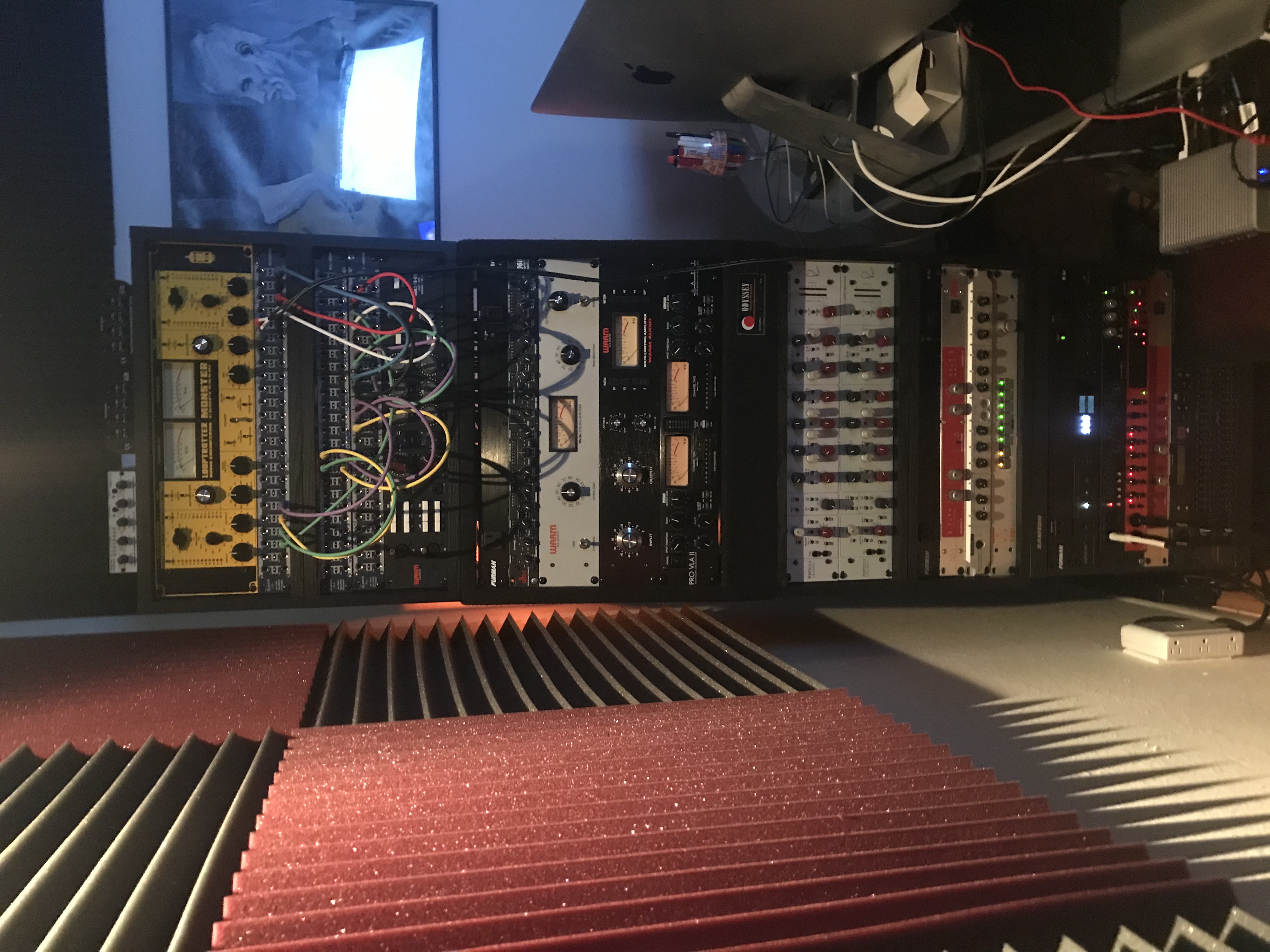 About us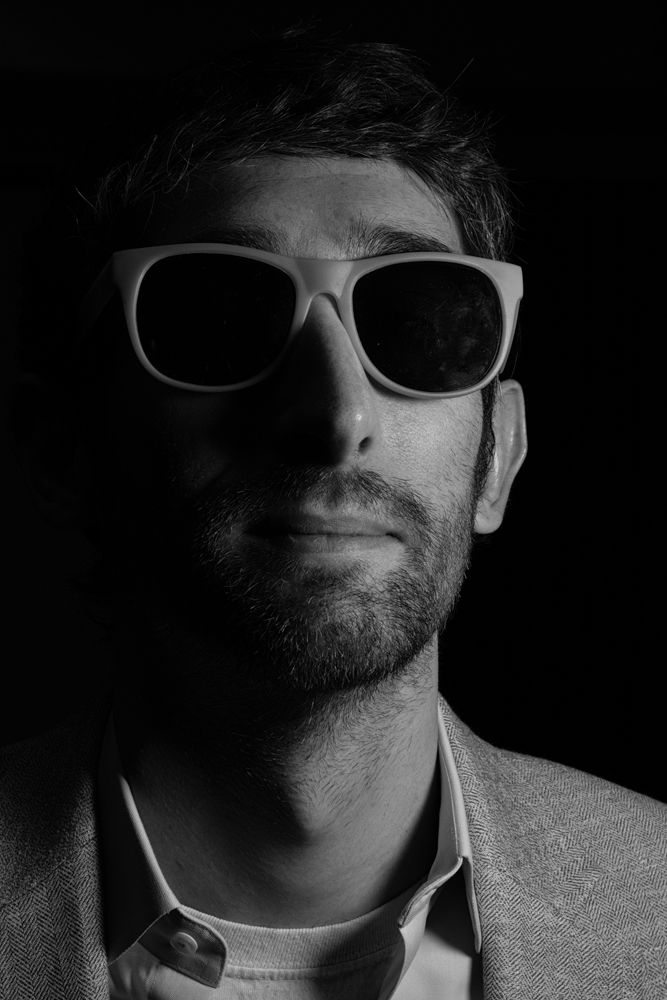 Brandon Perry
Engineer
Let's make some music.